USPSTF Breast Cancer Screening Draft Research Plan Opens for Comment
By News Release

On January 21, the U.S. Preventive Services Task Force (USPSTF) opened the opportunity for public comment on its Draft Research Plan for Breast Cancer: Screening. The USPSTF is seeking comments to help make its draft documents more useful to primary care providers and other interested parties, as stated on the task force's website.
The opportunity for public comment ends on Wednesday, February 17, 2021 11:59pm EST.
The USPSTF opened the Draft Research Plan to a public comment period before publishing the final version to help maintain a high level of transparency regarding its methods.
USPSTF recommendations are independent of the U.S. government, and not an official position of the Agency for Healthcare Research and Quality or the U.S. Department of Health and Human Services.
The USPSTF is an independent panel of non-Federal experts that makes recommendations on clinical preventive services, such as screenings, counseling, and preventive medications, to primary care clinicians. USPSTF recommendations apply to people with no signs or symptoms of the disease, and are based on a rigorous, systematic review of peer-reviewed evidence.
USPSTF members are primary care providers (such as internists, pediatricians, family physicians, nurses, gynecologists/obstetricians, and health behavior specialists) who are experts in prevention and evidence-based medicine. Members are required to disclose any possible conflicts of interest for each topic under review.
To learn more about:
Back To Top
---
USPSTF Breast Cancer Screening Draft Research Plan Opens for Comment. Appl Radiol.
By
News Release
|
January 22, 2021
About the Author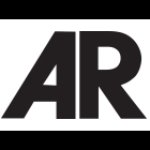 News Release