United Imaging Opens Houston Hub, Restructures Workforce
By News Release
United Imaging, a provider advanced medical imaging and radiotherapy equipment, announced strategic changes to restructure its workforce and has opened a 91,000-square-foot, state-of-the-art factory and expanded service complex in Texas.
CEO Jeffrey M Bundy, Ph.D. noted: "We faced the practical fact that like other companies we have been impacted by the effects of COVID-19 on the economy, so although we waited longer than many in our industry, we needed to take some measures to reorganize certain roles. Our number one priority continues to be maintaining or exceeding the commitments to our current and future customers above all else. In parallel we're implementing the next steps of our growth with a series of partnerships that will be announced shortly."
United Imaging has consistently demonstrated a strong investment in the U.S. market as far back as 2013, when it began local R&D. Since 2018 alone, the company opened an AI center in Cambridge, MA, moved into corporate offices in Houston, and cleared more than two dozen products with the FDA. Now, United Imaging has begun assembling and shipping products in the U.S., having prepared for months by staging and testing, and receiving its certificate of occupancy for its service center and product showroom.
Bundy reflected on this latest milestone by noting the significant growth United Imaging has seen in the U.S. in the past year and a half. "In mid- 2018 I made my first hire, the head of customer service. The fact that we're already moving into new office space in Houston and opening our factory tells me that the market is responding to what we do differently. The customer needs were there – we simply listened and built a modern, nimble company designed for customer success."
At a global level, the company sees Houston as a strategic choice of location to support its expansion across the Americas and beyond. "Not only is it a growing, diverse, vibrant city with all kinds of positive attributes for our business," concluded Bundy, "it's a city where our employees will be happy for many years to come."
The company has also recently announced that HYPER Iterative functionality is FDA cleared for its uMI 550 digital positron emission tomography (PET) / computed tomography (CT) scanner. HYPER Iterative can achieve high image contrast and quantification accuracy while giving users the flexibility to reduce scan times and improve patient comfort.
Back To Top
---
United Imaging Opens Houston Hub, Restructures Workforce. Appl Radiol.
By
News Release
|
July 31, 2020
About the Author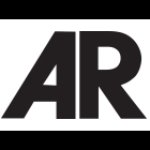 News Release