RSNA2018: Identifying MRI findings of accelerated knee osteoarthritis
By Staff News Brief
The development and progression of severe knee osteoarthritis is a very slow disease process. As a result, identifying patients who are at risk of developing accelerated knee osteoarthritis (AKOA) is highly challenging. Radiologists from the University of California San Francisco (UCSF) conducted a study using data from the Osteoarthritis Initiative and have identified that meniscal pathology and damage is associated with AKOA. This knowledge may help guide clinical intervention, Sara C. Foreman, MD, a postdoctoral scholar in radiology told attendees of a scientific session of the 2018 RSNA annual meeting.
Osteoarthritis, the most common form of arthritis, is the major cause of physical disability in older people. More than half of the 35 million people over age 65 are estimated to have osteoarthritis in at least one joint, according to the website of the Osteoarthritis Initiative. The Osteoarthritis Initiative is a multi-center, longitudinal, prospective observational study of knee osteoarthritis (OA). It is a public domain research resource to facilitate the scientific evaluation of biochemical, genetic, and imaging biomarkers for osteoarthritis as potential surrogate endpoints for disease onset and progression. Its imaging database includes seven years of data of individuals who had or were considered to be at risk for developing symptomatic knee osteoarthritis.
Dr. Foreman said that 3.4% of patients in this database were observed to have dramatic disease progression from having no knee osteoarthritis to end stage knee osteoarthritis. "Clinical risk factors include higher age, recent knee injuries, and an elevated body mass index (BMI), but the underlying biological processes that cause rapid degeneration are unknown. We conducted a study to investigate structural magnetic resonance imaging (MRI) findings associated with development of AKOA over four years, and to assess structural findings over different timelines. Most specifically, we looked at imaging studies from baseline, year 2, and year 4," she said.
AKOA radiology terminology categorizes knees with no sign of osteoarthritis as KL 0/1 at baseline advancing to KL 3/4 osteoarthritis. A total of 5,031 knees were available for baseline KL readings. Of these, 196 knees progressed to AKOA, and 162 knees could be used for the analysis. Additionally, the UCSF researchers also evaluated a subcategory of 116 knees that progressed to AKOA within two years and compared them with the 46 knees that advanced within four years to determine if any differences could be identified.
The majority of the 149 patients were women (64%). They ranged in age from 55 to 71 years, and had BMIs of 25.5 to 33.3. Twenty-two percent of the patients had a knee injury during the study, and 27% underwent arthroscopic partial meniscectomy surgeries.
The team reviewed and graded MRIs of the 162 patients using the modified Whole-Organ Magnetic Resonance Imaging Score (WORMS) at baseline, 2 years, and 4 years. They analyzed and noted cartilage lesions, meniscal abnormalities, types of tears, and bone marrow edema patterns.
Dr. Foreman stated that moderate to severe meniscal lesions WORMS equal to or greater than grade 3 were present in 25% of knees at baseline, 65% at 2 years, and in 94% at 4 years. There was a significant increase of all WORMS categories.
"With respect meniscal abnormalities, there was a very high percentage of meniscal extrusion (94.4%) and root tears (38.3%) at four years in our cohort," she said. "We believe that meniscal abnormalities are likely responsible for rapid cartilage loss."
"We also looked at osteophytes. AKOA was associated with unusually rapid osteophyte development. Fifty-four percent of the knees with no or minimal osteophytes at baseline progressed to severe osteoarthritis within 4 years, and 60% had contact with the meniscus. We believe that there may be some kind of mechanical component of the osteophytes pushing the meniscus into bone spurs. We could not determine if this is a causal relationship, but we think it is worth investigating," Dr. Foreman said.
The researchers also believe that root tears pose substantial risk for acute cartilage breakdown. They were the most common types of meniscal tears in AKOA, and were significantly associated with the development of AKOA within two years.
Back To Top
---
RSNA2018: Identifying MRI findings of accelerated knee osteoarthritis. Appl Radiol.
By
Staff News Brief
|
January 07, 2019
About the Author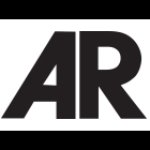 Staff News Brief