RSNA 2020: Siemens breaks barriers in MR with MAGNETOM Free.Max and myExam Companion
By
Siemens Healthineers announced the introduction of its Magnetom Free.Max MR system at RSNA via an interactive, personalized experience on its Siemens Healthineers Events platform. (Magnetom Free.Max is currently under development and not yet commercially available. It is not for sale. Its future availability cannot be guaranteed.)
With Magnetom Free.Max, Siemens Healthineers is presenting a new class of MR systems that the company calls "High-V MRI." The scanner's unique combination of digital technologies and the new field strength of 0.55 Tesla broadens the range of clinical applications for MRI systems. Magnetom Free.Max considerably improves pulmonary imaging with MRI and allows patients with implants to be scanned much more accurately. Siemens Healthineers has also enlarged the bore size to 80 cm, making it considerably larger than that of a conventional scanner and at the same time the biggest whole-body MRI bore available on the market.

Magnetom Free.Max can be installed in places where MRI used to be impossible. At just over three metric tons in weight and just below two meters in transportation height, the machine is the most lightweight as well as the most compact whole-body scanner Siemens Healthineers has ever built. The company developed a new magnet for this purpose with the so-called DryCool technology, which requires less than one liter of liquid helium for cooling and no quench pipe.
"Magnetom Free.Max is breaking barriers in MRI," said André Hartung, President, Diagnostic Imaging at Siemens. "It's the easiest system to operate. It has the smallest footprint and is the lightest system on the market. This opens floors for MRI, where MRI didn't play a role before. In addition, it has the largest bore on the market with 80 centimeters, which is of course a great advantage in terms of patient comfort. It's making MRI affordable in addressing new clinical fields and bringing it into spaces where it has never been before."
With Magnetom Free.Max, Siemens Healthineers is also introducing myExam Companion to the field of MR. myExam Companion is an artificial intelligence (AI)-based user guidance system that's already successfully used in modalities such as CT and X-ray imaging. It enables routine examinations to be automated, eliminating repetitive tasks and allowing even novice technologists to operate the MR with ease. All users can obtain consistent and excellent image quality with each examination.
"myExam Companion is an AI-driven technology that helps you perform complex procedures independent of operator skill. It helps guide you from the first step to the ideal image in an automated process. It's a little bit like you have a navigation system in your car," said Hartung.
Visit the RSNA Siemens Healthineers Events platform at https://events.siemens-healthineers.com/rsna
Back To Top
---
RSNA 2020: Siemens breaks barriers in MR with MAGNETOM Free.Max and myExam Companion. Appl Radiol.
About the Author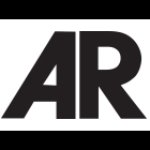 McKenna Bryant is a freelance healthcare writer based in Nashotah, WI.