RSNA 2020: GE Healthcare tackles COVID-19 with intelligent efficiency
By
GE Healthcare is highlighting new solutions that help drive efficiencies and improve patient outcomes, while addressing challenges related to COVID-19. "Our focus is not just providing great technology for better patient outcomes, but also for happier and more productive with healthcare staff that can deliver care more efficiently to help create sustainable healthcare. That's what we mean by intelligently efficient," said Mark Phillips, Chief Marketing Officer of Imaging at GE Healthcare.

Critical Care Suite is a collection of AI algorithms embedded on X-ray systems for automated measurements, case prioritization and quality control. This year, the company is launching Critical Care Suite 2. featuring a new AI algorithm to help clinicians assess Endotracheal Tube (ETT) placements, a necessary and important step when ventilating critically ill COVID-19 patients. (Critical Care Suite 2.0 is only available in the United States. Not cleared or approved by the FDA. Distributed in accordance with FDA imaging guidance regarding COVID-19 public health emergency.) The AI solution is one of five included in GE Healthcare's Critical Care Suite 2.0, an industry-first collection of AI algorithms embedded on GE Healthcare's Optima XR240amx mobile x-ray device for automated measurements, case prioritization and quality control that can help improve efficiency on the front lines. When a pneumothorax condition is identified, the point-of-care notification alerts the clinical team, enabling prioritization of image review. The AI results are sent to PACS for review of the critical findings by a radiologist. "Because of COVID-19, our customers need to do more with the same amount of assets they have. One of our offerings that really helps with COVID-19 is Critical Care Suite 2.0, which helps clinicians know at the point of care whether or not an endotracheal tube has been placed appropriately," said Phillips.
The company is also highlighting Edison Open AI Orchestrator, which orchestrates AI for imaging workflows. It simplifies the implementation, deployment, support and scaling of multiple AI applications to seamlessly integrate clinical applications into the radiology PACS reading workflow. With this, Edison Open AI Orchestrator can help reduce the complexity of multiple systems and algorithms working together, potentially leading to fewer errors.
"If you're trying to adopt the many apps out there, it's much easier if you do it through GE Healthcare's Edison platform because it will ensure those are integrated into the radiology workflow where and when they make sense for your staff," said Phillips.
In addition, GE Healthcare is unveiling a photon counting CT with Prismatic Sensors AB's patented Deep Silicon detectors, which has the potential to further expand the clinical capabilities of traditional CT when fully developed, including the visualization of minute details of organ structures, improved tissue characterization, more accurate material density measurement (or quantification) and lower radiation dose. (Technology in development. Not for sale. Not cleared or approved by the U.S. FDA or any other global regulator for commercial availability.) GE Healthcare's acquisition of Prismatic Sensors signifies the company's continued investment in photon counting CT technology, which has the potential to significantly increase clinical performance for oncology, cardiology, neurology, and many other clinical CT applications. Visit GE Healthcare's Virtual RSNA Booth featuring live product demos and fireside chats with customers.
Back To Top
---
RSNA 2020: GE Healthcare tackles COVID-19 with intelligent efficiency. Appl Radiol.
About the Author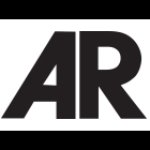 McKenna Bryant is a freelance healthcare writer based in Nashotah, WI.