Dr. Jacqueline Bello Named RADPAC Chair
By News Release
RADPAC is proud to announce that Jacqueline A. Bello, MD, FACR, (pictured left) Director of Neuroradiology at Montefiore Medical Center, is starting a two-year term as Chair of the bipartisan political action committee (PAC) of the American College of Radiology Association. Joining Dr. Bello as new members on the RADPAC Board are Jesse Conyers, MD, Daniel Ortiz, MD, and Mark Yeh, MD.
"With the financial impact of the COVID-19 pandemic, lawmaker actions may be more impactful than ever before. RADPAC will continue to identify and support candidates that value patient access to care, understand our perspective and share our goal of ensuring that patients receive the highest quality radiology care possible," said Bello.
RADPAC's visibility and impact on Capitol Hill remains strong. In the 2020 elections, RADPAC achieved tremendous success, as 134 of the 142 primary election candidates it supported won (94% success), and 78 of the 81 RADPAC-supported general election candidates won (96% success).
RADPAC continues to be engaged in the fight to stop Medicare provider cuts, resulting from evaluation and management (E/M) coding changes, from being implemented Jan. 1, 2021. Radiology's premier political action committee will continue to address issues important to radiology and radiologists in the new year and beyond.
"Radiology professionals continue to navigate an ever-changing landscape of economic uncertainty and polarized politics. I look forward to a better 2021, but only if RADPAC and the radiologists it serves, take action in the electoral and lawmaking processes to strengthen our practices, profession and patient care," says Dr. Bello.
Created in 1999, RADPAC serves as the political voice of radiology on Capitol Hill as the biggest PAC among radiology organizations and is ranked fourth largest among all specialty physician PACs in the country.
Back To Top
---
Dr. Jacqueline Bello Named RADPAC Chair. Appl Radiol.
By
News Release
|
December 17, 2020
About the Author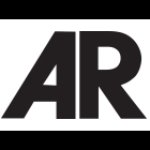 News Release