US FDA Approves Guerbet's Elucirem MRI Contrast
By

Guerbet has received US FDA approval after priority review of Elucirem (Gadopiclenol), a new macrocyclic gadolinium-based contrast agent with high relaxivity indicated for use in adults and children aged two years and older, for contrast-enhanced magnetic resonance imaging (MRI). The product is used to detect and visualize lesions with abnormal vascularity in the central nervous system (brain, spine and associated tissues) and the body (head and neck, thorax, abdomen, pelvis, and musculoskeletal system).
Gadopiclenol, the active substance of Elucirem, has been designed with two sites for water molecule exchange to increase relaxivity and contrast, allowing to use it at half the conventional dose of gadolinium compared to other non-specific GBCAs.
The FDA is the first health authority to have approved Elucirem. It is currently in the process of examination by the European Medicines Agency via a centralized procedure.
"As a pioneer in MR imaging, thanks to the success of our first gadolinium-based macrocyclic contrast agent, we are delighted with the FDA approval of Elucirem. This approval allows patients and practitioners to benefit from the innovations brought by Elucirem," said David Hale, Chief Executive Officer of Guerbet Group.
The approval was primarily based on data from two Phase III studies completed in March 2021 which demonstrated that Elucirem leads to non-inferior results in brain and body MRI at half the gadolinium dose of Gadobutrol.5,6 The endpoints were met in terms of the diagnostic benefit of injecting Gadopiclenol (0.05 mmol/kg) during MRI examinations, based on two criteria. First, the superiority of the examination with Gadopiclenol compared to the examination with no contrast agent; and, second, the non-inferiority of Gadopiclenol (0.05 mmol/kg) compared to Gadobutrol (0.1 mmol/kg) for the visualization and detection of lesions of the central nervous system and in the other anatomical areas studied. No major safety signals were reported during the development of Gadopiclenol, and the adverse reactions reported during the two-Phase III studies were similar for both products administered.
The production of Gadopiclenol will take place at one Guerbet's US and at three French plants.
Back To Top
---
US FDA Approves Guerbet's Elucirem MRI Contrast. Appl Radiol.
By
News Release
|
September 21, 2022
About the Author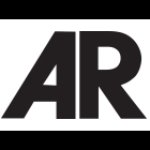 News Release