Nanox, USARAD Launch Radiology AI Second Opinion Program
By News Release
Nano-X Imaging Ltd., a medical imaging technology company, has extended its strategic collaboration with USARAD Holdings Inc., a US Joint Commission accredited teleradiology and telemedicine company, to launch an advanced radiology diagnostics service combining over 300 expert radiologists and artificial intelligence (AI) decision support algorithms and solutions.
In February 2020, Nanox and USARAD originally announced a strategic collaboration agreement for the deployment of 3,000 Nanox.ARC medical imaging systems across the U.S. The extension of the strategic collaboration agreement further strengthens the partnership as both companies are now jointly targeting insurance companies and other key constituents within the healthcare ecosystem, including outpatient imaging centers, throughout United States with the advanced radiology diagnostics service. Nanox aims for this program to become an integral part of the Nanox service offering, subject to FDA 510(k) clearance of the Nanox.ARC system.
Nanox and USARAD plan to use X-ray based algorithms (including 2D, and 3D tomosynthesis) to provide analysis of large datasets combined with expert radiologists' interpretations through a unique proprietary workflow that prioritizes urgent cases. The service is planned to be launched with over 20 FDA 510(k)-cleared AI solutions after strategically partnering with several leading companies, including Zebra Medical https://www.zebra-med.com, AIDOC https://www.aidoc.com and QUREAI https://www.qure.ai.
The program is intended to launch in three categories:
Population health screening and predictive analytics for conditions such as coronary arterial disease, stroke prevention and osteoporosis;
Post-acute triage for urgent conditions such as pneumothorax, acute fractures and pneumonia (including COVID-19); and
Routine peer review and quality assurance cases for conditions such as lung nodules, tumors and incidental vertebral compression fractures.
USARAD previously announced a partnership with Siemens Healthineers as part of its development and implementation program to support multiple diagnostic algorithms. USARAD and Siemens are collaborating on the lung nodule detection part of the AI-Rad Companion Chest Diagnostics software which assists radiologists in the detection of pulmonary nodules. This software was awarded CE mark in Europe as well as 510(k) clearance in the U.S. and will be integrated into the new service offering.
Ran Poliakine, Chairman and Chief Executive Officer of Nanox, stated: "AI is transforming our industry in a radical way and by leveraging these technologies, Nanox and USARAD are well positioned to become global leaders in this field. Through this collaboration, we are accelerating our quest to make affordable, high quality healthcare available around the world."
Michael Yuz, M.D, Chief Executive Officer and founder of USARAD, added: "This collaboration between Nanox and USARAD on advanced diagnostics has the potential to transform the quality of healthcare, decrease costs, introduce new key value metrics and, most importantly, save countless lives worldwide."
Back To Top
---
Nanox, USARAD Launch Radiology AI Second Opinion Program. Appl Radiol.
By
News Release
|
January 06, 2021
About the Author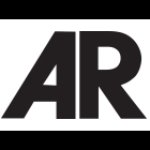 News Release