RSNA 2020: Study Assesses Long-term TBI Effects of Combat Blast Exposures
By News Release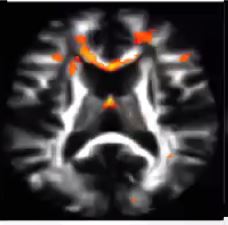 Military personnel with moderate to severe traumatic brain injury (TBI) had more changes to the brain's white matter and did not show evidence of recovery over time, according to research presented Dec. 1 at the Radiological Society of North America 106th Scientific Assembly and Annual Meeting, held virtually. The research examined longitudinal changes of white matter microstructure following traumatic brain injury in U.S. military service members.
TBI patients have varying trajectories of white matter microstructural changes, which could be used as potential markers of recovery or deterioration. The results of this study can inform potential prognostic biomarkers of progression or recovery after brain injury.
"Questions remain regarding the long-term impact of blast exposures," says lead author Ping-Hong Yeh, Ph.D. "This study, with up to 15 years' follow-up, assesses the long-term effects of combat blast exposures."
This ongoing study included 197 male and female U.S. military service members with TBI of varying severity (majority with concussive blast exposures) and 82 noninjured controls enrolled in a larger study designed to examine the natural history of recovery from TBI.
Comparing the TBI patients to the non-TBI controls, the researchers applied advanced statistical analysis to evaluate the progression and/or the recovery of the morphological changes of brain wirings in TBI participants, who were grouped according to the severity of brain injury. Moderate to severe TBI patients had more brain injuries with larger and more spatially expansive brain wiring changes with is no evidence of recovery. Mild TBI patients had less extensive changes with evidence of morphological recovery.
Along with Dr. Yeh, the study's authors are: Sara M. Lippa, Ph.D., John Ollinger, Ph.D., Tracey A. Brickell, D.Psych., Louis M. French, Psy.D., Rael T. Lange, Ph.D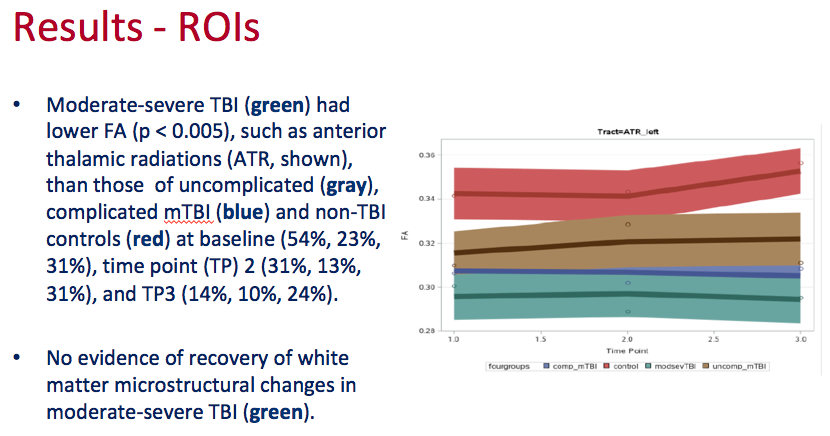 Back To Top
---
RSNA 2020: Study Assesses Long-term TBI Effects of Combat Blast Exposures. Appl Radiol.
By
News Release
|
December 01, 2020
About the Author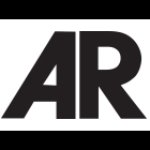 News Release